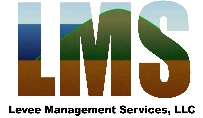 Mailing Info

Please click on the Levee to download the appropiate building permit application. Please fill out the permit and mail it (along with a check for the application fee) to:


Levee Management Services,LLC
attn: Jeff Perry
800 Bonaventure Way, Ste 136
Sugar Land, TX 77479


The check should be made out to the Levee District, not to Levee Management. Thank you.
Permit List

Copyright 2021 Levee Management Services, LLC
800 Bonaventure Way, Ste 136
Sugar Land, TX 77479